MENU | HOME

Simple gestures and small actions:





EXIST

live art and performance collective
an active member of the artist collective from 2011-2012 hosting performances/happenings, grant writing, web, and presenting performance work.


VISIBLE CITY
Melbourne Fringe Festival Keynote Project 2011.
https://visiblecity.tumblr.com/
A large scale collaborative project to make Melbourne City visible. Live art, street interventions, real time, inter-disciplinary, and work in public space.
Curated by Emily Sexton and Martyn Coutts
.

Collaborators:
Jennifer Jamieson
Kerry Ann Lee
Rachel Main
Jason Mailing
Sally Ann McIntyre
Sarah Rodigari
Joned Suryatmoko
Lara Thoms
Ingrid Voorendt
Willoh S. Weiland
Melody Woodnutt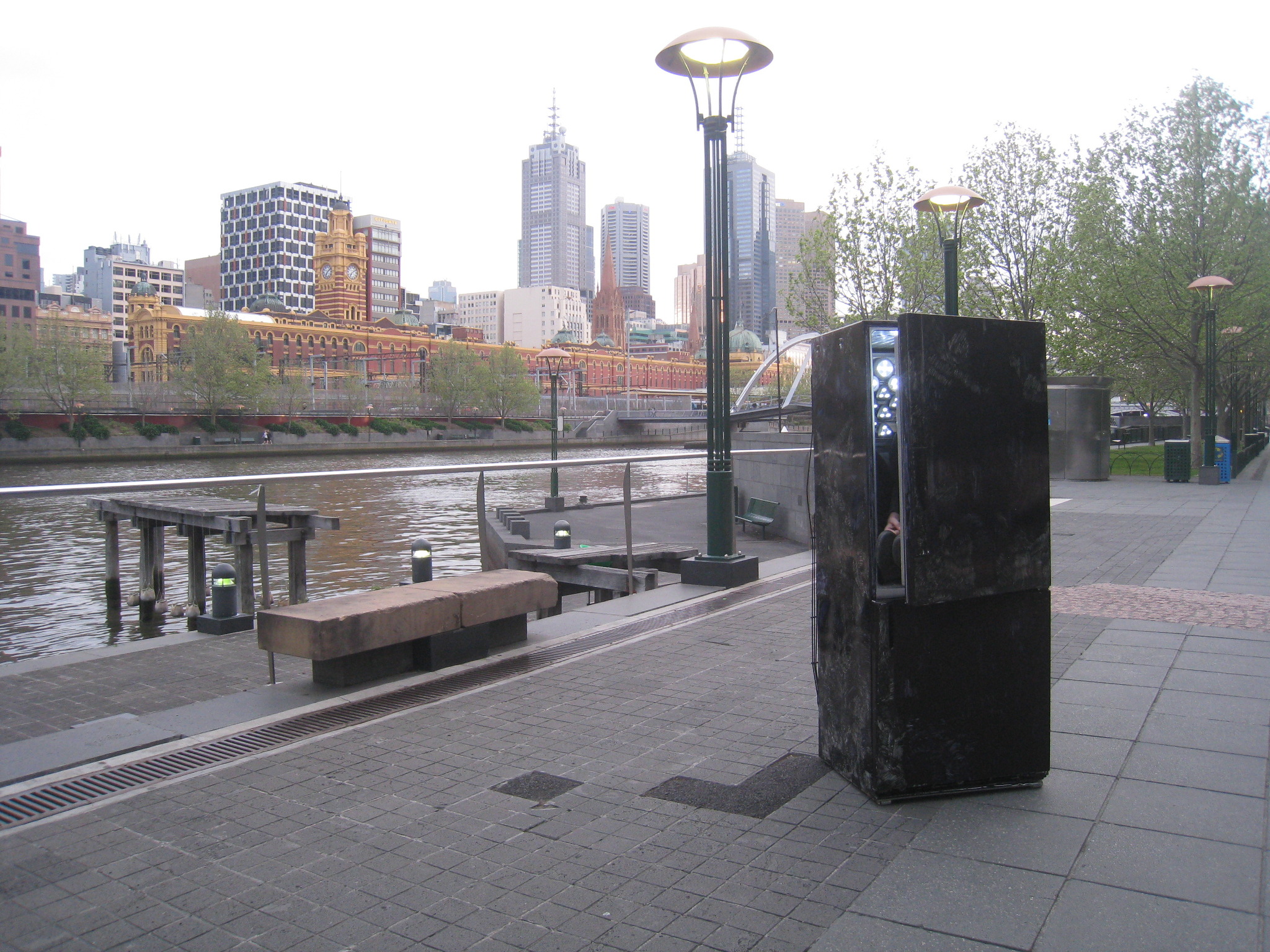 UNTITLED (Photocopier)
2013
Skagaströnd, Iceland.
Performance for film (order/bureaucracy/nature) .
Collaboration with Ellen Mueller (https://ellenmueller.com/)




HERE
2011 Exist Live Art Collective Brisbane
Flour, Swinging Rope, Light.
Audience destruction of carefully constructed fragile space.





NEO INTIMACY POD
2010 Exist-ence Live Art FestivalWireless communications - skype, mobile phone, email, facebook, myspace, bedroom furniture, telephone booth, sound work through headphones, co-habitation in street outside White Cube Gallery.
Public space mobile technology.




A BUBBLE IN YOUR POCKET 2009 Brisbane Festival
Alleyways/publics: Sound, bubbles, projection, sculpture (fiberglass, wire), singular audient.
Momentary dreaming.



TRAVELOGUE
2014.
Chicago, USA.
Operation France Collective Exhibition. Parchment detailing chronological relationships and geography.