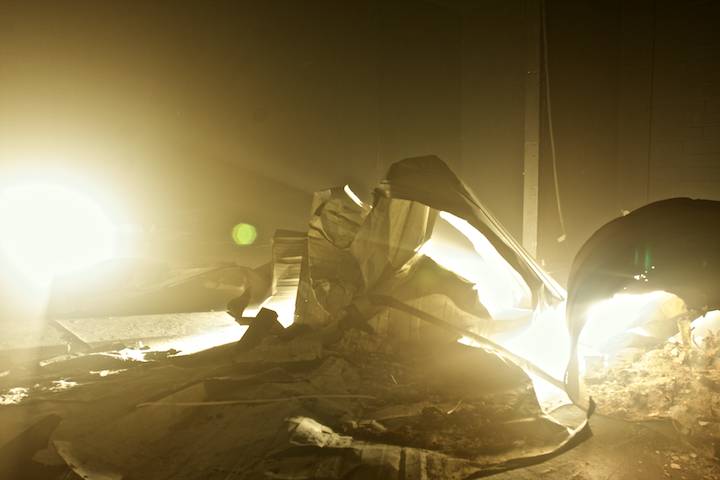 Immersive installation.
Rubble/debris, light, dirt, haze, soundscape.

Born of the 2008 economic crash, or "kreppa" in Icelandic.
Made remotely while in residence with Nes Listamiðstöð Artist Residency, Skagaströnd, Iceland.

Presented by:
Free Range - Cross Stitch: No Pluto, Just Stars.
Metro Arts, Brisbane, Australia.
2010

Curated by Lauren Clelland
Made remotely with install collaboration team:
Hamish Clift, Jasmin Coleman, Kat Danger Sawyer.

Images Courtesy of Hamish Clift .